Decluttering your home doesn't have to be hard.
Have you ever thought about decluttering your home – but have no idea where to start because the task seems too daunting?
Or maybe you've tried to declutter in the past – only to have your house end up just as cluttered a few months later?
Perhaps you want to be able to see the surfaces of your kitchen countertops, clear out your fridge or the junk drawer, organize the desk in the office, get rid of some kids' toys, clean out your closet … or ALL OF THE ABOVE?
Decluttering Simplified is an awesome online course that's here to help you get all of your decluttering projects done – and maintain them in the long run!
A cluttered house = a stressful house
Recent studies have shown that a woman's stress level is proportional to the amount of stuff she has in her home.
Makes sense, right?
The more stuff you have, the more stuff you have to take care of.
Take a minute and think about your own home.
Do you feel annoyed or irritated by the amount of stuff you have? Do you look around and wonder where all this stuff even came from in the first place?
Or maybe you feel overwhelmed and frustrated by how quickly papers, toys, clothes, and more accumulate throughout the house?
Or perhaps you're just tired of constantly organizing, picking up, and rearranging all the things – all day long -- over and over again?
If the answer to any of these questions is yes, then you are in the right place!
Decluttering Simplified is designed to help you cut the clutter in your home for good!



Decluttering Simplified teaches you how to declutter – the right way
The focus on mental preparation for decluttering is what sets Decluttering Simplified apart from other decluttering programs.
Starting with a 70+page eBook, Decluttering Simplified teaches you how to declutter step by step.
First, you'll identify all the reasons why decluttering is difficult for you, find answers to debunk those ideas, and finally get okay with letting go of your stuff.
Next, you'll learn the 6 things to do to mentally prepare yourself to declutter – before you start pulling out donation bins or trash cans!
You'll learn the easiest way to declutter – a simple 3-step process that you can repeat over and over again throughout your entire home.
In addition, you can follow the proven format to work through your home in a systematic way to make decluttering as easy as possible.
(You'll start in the laundry room where your emotional attachment to most things is likely to be fairly low!)
With decluttering mantras to adopt, lists of questions to ask yourself as you declutter, and quick reference decluttering checklists, you'll have a plan and a purpose like never before.
Finally, the course wraps up with 5 simple rules to help you maintain your decluttering efforts over time.
That way, this one deep decluttering can last for years and years to come!
Course Curriculum
Getting Started
Available in days
days after you enroll
The Mental Preparation for Decluttering
Available in days
days after you enroll
Your Whole Home Decluttering Plan
Available in days
days after you enroll
Frequently Asked Questions
When does the course start and finish?
The course starts now and never ends! It is completely self-paced. (There are timeline recommendations to help you actually get your decluttering finished, but there are no time-based requirements at all.)
How long do I have access to the course?
How does lifetime access sound? After enrolling, you have unlimited access to this course for as long as you like - across any and all devices you own.
What if I am unhappy with the course?
We would never want you to be unhappy! If you are unsatisfied with your purchase, contact us in the first 30 days and we will give you a full refund.
How much time will I need to spend decluttering everyday?
That's a tough question to answer because our homes can be vastly different, as well as the amount of clutter we have. A good goal would be to spend about an hour a day decluttering as you work your way through the course.
You can say no to clutter right now.
There's no doubt that clutter loves company.
The only real way to get rid of your clutter is to learn how to stop organizing it and start decluttering!
Imagine for a moment what your home could look like WITHOUT any clutter.
How would you feel?
Calm and refreshed? Happy and content? Relaxed and light-hearted?
I can't wait to help you find out!
More benefits of decluttering

There are many important benefits to decluttering, especially for women.
For example, decluttering can lead to:
Do you know why most decluttering projects fail?
There are 3 main reasons why most decluttering projects fail:
1.There's little to no mental preparation.
2.We organize instead of declutter – and end up moving our stuff from one place to another. (Or worse, buying more stuff to organize all the stuff we already have!)
3.There's no plan or method to follow throughout our decluttering project, making it too easy to get overwhelmed and give up.
Decluttering Simplified is here to help!
With Decluttering Simplified, you will be equipped with all of the proper mental preparation to make your decluttering project a success!
You'll also be able to quickly recognize the difference between organizing and decluttering - and how to focus on the latter.
Finally, Decluttering Simplified will give you the best step-by-step plan to help you declutter your home in a systematic way to keep overwhelm in check and all the benefits of successful decluttering headed your way!
Your Instructor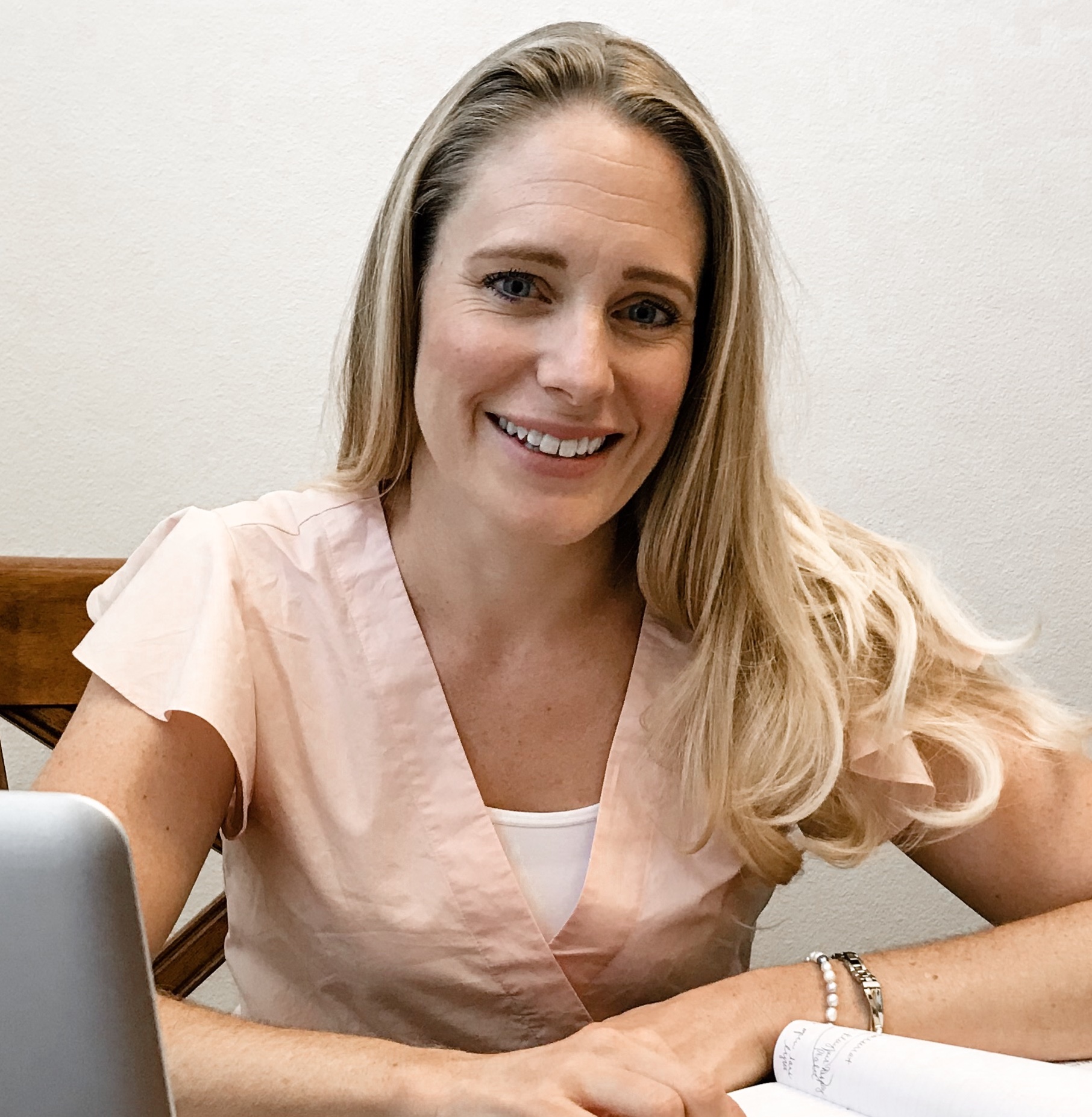 There's no question that motherhood can be hard.
Sleepless nights, countless demands, and an increasingly busy world around us often leave moms feeling pulled in too many directions.
That's exactly why we need to learn how to simplify our lives as moms!
This can be done by simplifying and decluttering your home, simplifying your closet and creating a capsule wardrobe, simplifying your schedule and priorities, or learning simple and effective parenting techniques.
As an extension of www.jenbradleymoms.com, my courses give moms like you the permission, the techniques, and the system to help simplify your life step by step.
Featured courses:
Decluttering Simplified - a comprehensive course that teaches you how to declutter your home from start to finish by beginning with the mental aspects of decluttering and finishing up with how to maintain a decluttered house in the long run.
The Confident Closet - an in-depth, premier course that helps you create a personalized capsule wardrobe that accentuates your natural coloring, body shape, and personal style.
I can't wait to help you simplify your life and motherhood!